Meet Our Team
Edmond Veterinarians
Our Edmond veterinarians are among the most qualified in Oklahoma, but at the Pet Medical Center of Edmond, we offer more than just great veterinary care. We believe that customer care should extend beyond the customer to their companion. We know how important your pet is to you, so our veterinarians and other staff take the utmost care to make their visits as pleasant as possible.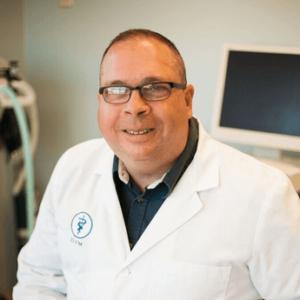 Dr. Richard Hufnagel
DVM
Dr. Hufnagel was born in Okarche, OK, in 1965 and grew up in North Dakota and Oklahoma, where his family raised cattle, pigs, and crops. After graduating from high school in Hugo, OK, he attended Oklahoma State University, receiving a BS in agricultural economics in 1988 and a doctorate of veterinary medicine in 1991.

From 1991 to 2001, Dr. Hufnagel worked in a mixed animal veterinary practice in Minot, ND. From 2001 to 2004, he lived in San Antonio and worked for Pfizer Animal Health while also working part time in a small animal practice. In 2004, he moved back to the OKC area, where he provided veterinary relief services at a variety of practices. Westbrook Animal clinic was purchased in 2007, and it was then merged with Animal Medical Clinic (Dr. Pribil's practice) in 2008, forming Pet Medical Center of Edmond. PMC's current location became operational in January 2010.

Other than meeting and visiting with clients, Dr. H enjoys the challenge of "medicine" cases, which might be compared to a crime/detective case. The disease is the crime, the differential diagnosis list is the suspect list, and the data gained from the exam/testing/treatment are the clues that help solve the case!

Dr. Hufnagel and his wife, LeAnn, have two daughters (Mary Katherine and Elizabeth Ann) and two sons (John Paul and Joseph Michael). They all enjoy home schooling on their tiny six-acre farm, where they raise garden produce, fruit, honey, beef, pork, and eggs, and spend time with their dogs, cats, and horse. They also enjoy being active in their church and community.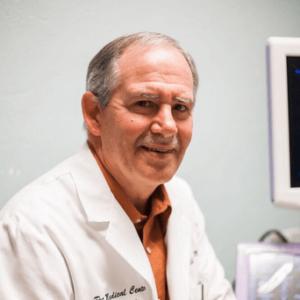 Dr. Brian Pribil
DVM
Dr. Pribil grew up on a farm/ranch near Hennessey, Oklahoma. He attended Oklahoma State University for his undergraduate study then attended OSU College of Veterinary Medicine. Dr. Pribil received his doctorate of veterinary medicine in 1984 and began practice as a veterinarian in the Dallas/Frisco area in Texas. He started in a group practice that did mainly equine and small animal medicine, surgery, and reproduction.

After five years, he and his wife had twin boys, Eric and Trenton. They arrived seven weeks early and were in the hospital for 43 long days before they got to come home. During the next few difficult months, Dr. Pribil and his wife realized that being close to friends and family would be very important to their young family, so they moved back to Oklahoma and have been in the Edmond area for the past 26 years.

Dr. Pribil joined Animal Medical Clinic in 1992 and became the sole owner of the practice in 2000. In 2010, he merged practices with Dr. Richard Hufnagel in a newly built hospital where their practice continues to grow. His time away from the office is spent with his family, Carey, Trent, and Eric. They enjoy many outdoor sports including hiking, camping, fishing, shooting sports, and skiing. Even though Eric and Trent are now grown and have jobs and lives of their own, they still enjoy getting together as a family often. The Pribils currently have four pets: a laid-back domestic shorthair cat named Lucy, a lab named Lux, a greyhound named Betty Boop, and a German shorthaired pointer named Addie.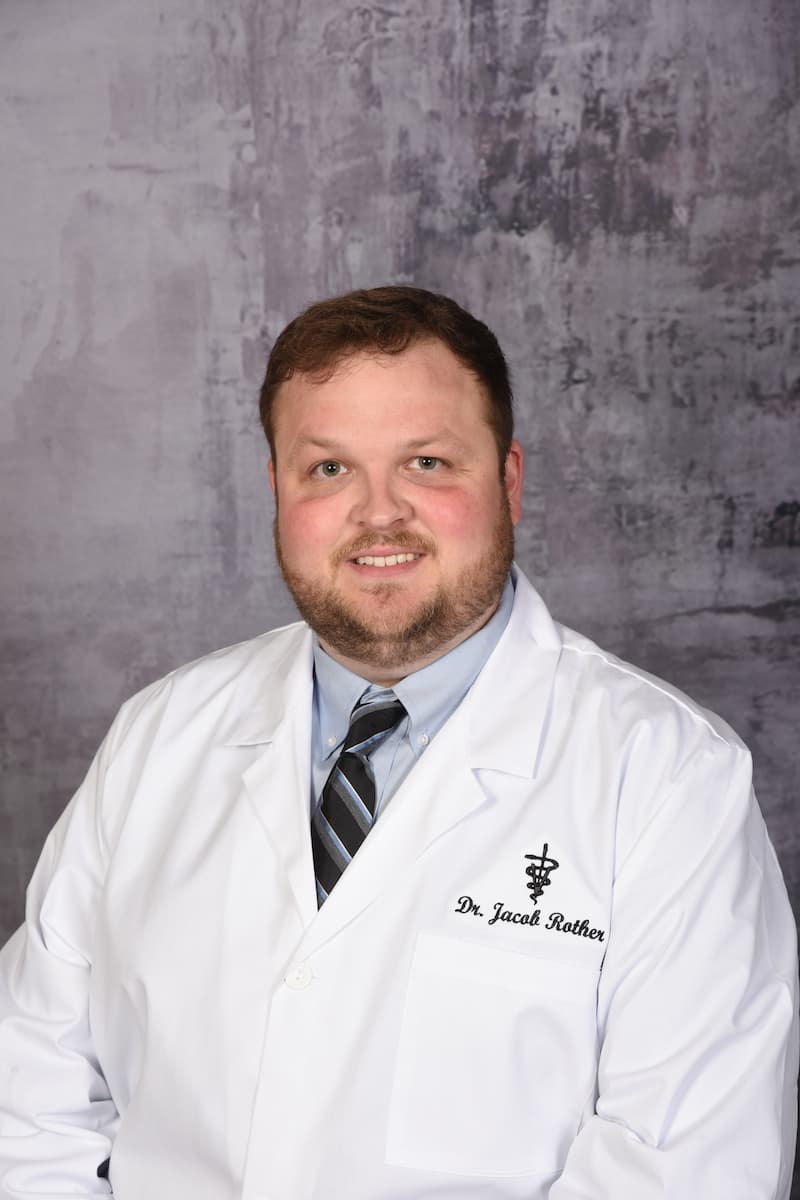 Dr. Jacob Rother
DVM
Dr. Rother is originally from Ardmore, Oklahoma, and attended Oklahoma State University for both his undergraduate degree and Veterinary School. He graduated from Veterinary School in 2023.

In the veterinary field, Dr. Rother's special interests include surgery, ultrasound, and cytology. Outside of work, he enjoys spending time with his wife, children, and pets. He is interested in heavy machinery, auto mechanics, and electrical skills. He also enjoys marksmanship, archery, and fishing, as well as gardening and landscaping.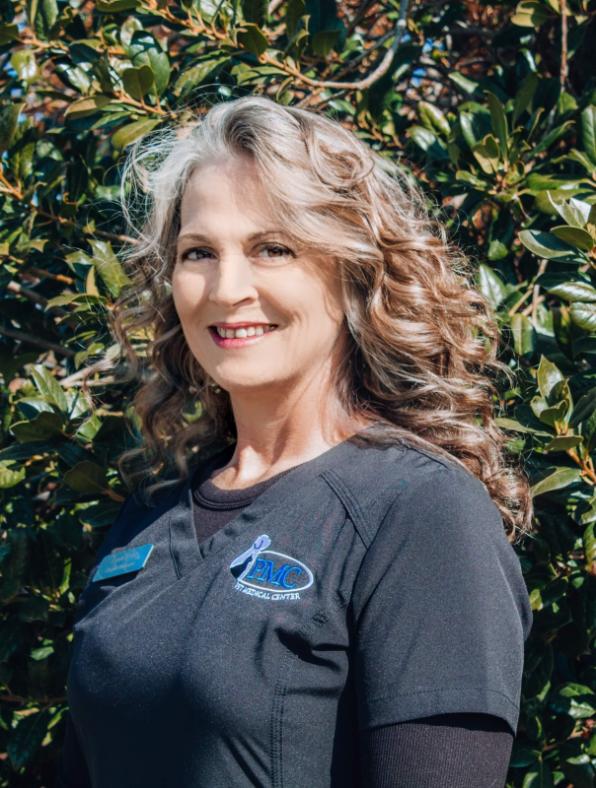 Jennifer
Hospital Manager
Jennifer works with us as a hospital manager and states that she has two loves in her life: her family and animals. When she isn't working, you can find her with her family and enjoying the outdoors and nature.

She has raised three boys and now she is loving being a grandmother. As far as pets go, Jennifer has two cats, Lucy and Faux, and splits care time with her father's dog Alex.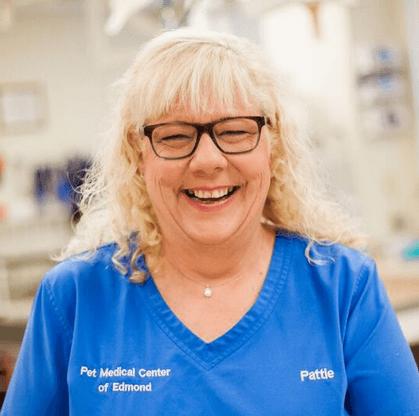 Pattie
In-Patient Care Supervisor
Pattie has worked with the Pet Medical Center of Edmond since July 2008. She graduated from Cal State San Bernardino in 1978 with a BA in finance.

Pattie has three children, Gina, Zeb, and Erin, and seven wonderful grandchildren. Other additions to Pattie's family are her cat, Halloween; dog, Grimm; a guinea pig named Tank; and a gecko named Lizzy.

During Pattie's free time, she enjoys watching movies, listening to music, reading, hiking, and fishing.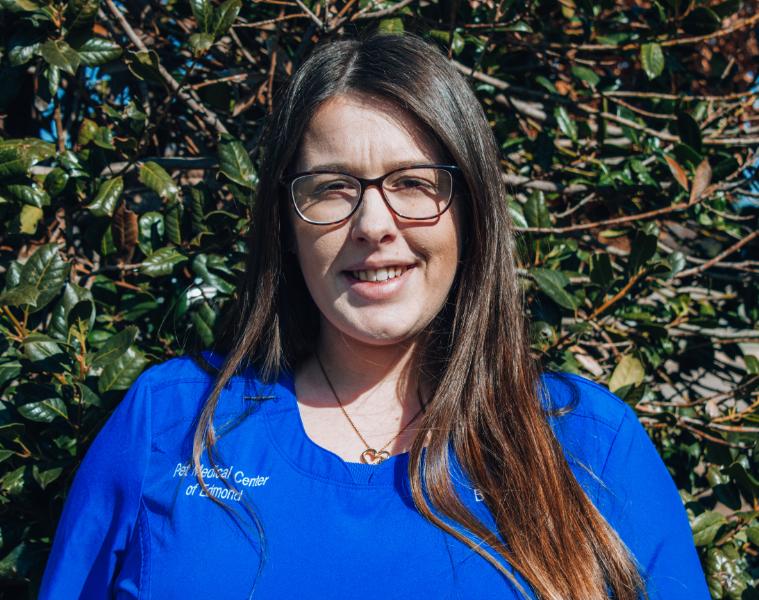 Brittney
Veterinary Assistant
Brittney is a vet assistant who is new to this field, but she has hopes to further her career by pursuing classes to continue her education. She is a proud lover of turtles, and also loves children, and spending time outdoors. As far as pets go, Brittney is a happy dog mom of a four-year old Pitbull/German Shepherd mix named Kaya and a 4 month old weimaraner mix named Paisley.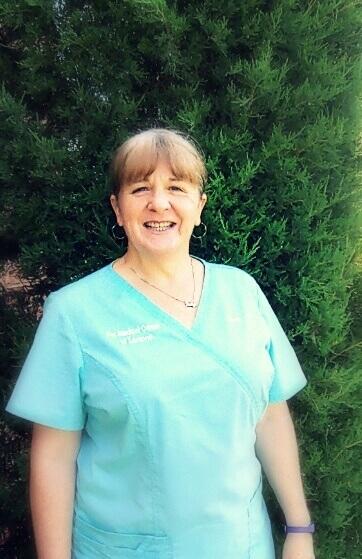 Tina
Veterinary Assistant
Tina Williams is currently training as a vet assistant and working to complete her veterinary assistant certification. Simply put, Tina LOVES animals. She grew up with and cared for them her entire life. Back in Texas, she was raised with dogs, cats, and a pinto pony, and as a child she brought many strays home, and even admits to attempting to hide kittens in her bedroom closet.

Prior to her time with us, Tina volunteered for four years with Paws for Life Inc. at the Edmond Animal Shelter, where she served as a volunteer coordinator. While there, she co-created the Community Cat Coalition of Edmond which concentrates on caring for and decreasing the feral cat populations around the Edmond area. Speaking of felines, Tina is a proud pet owner of several rescue cats as well as a rescue dog named Mcduff.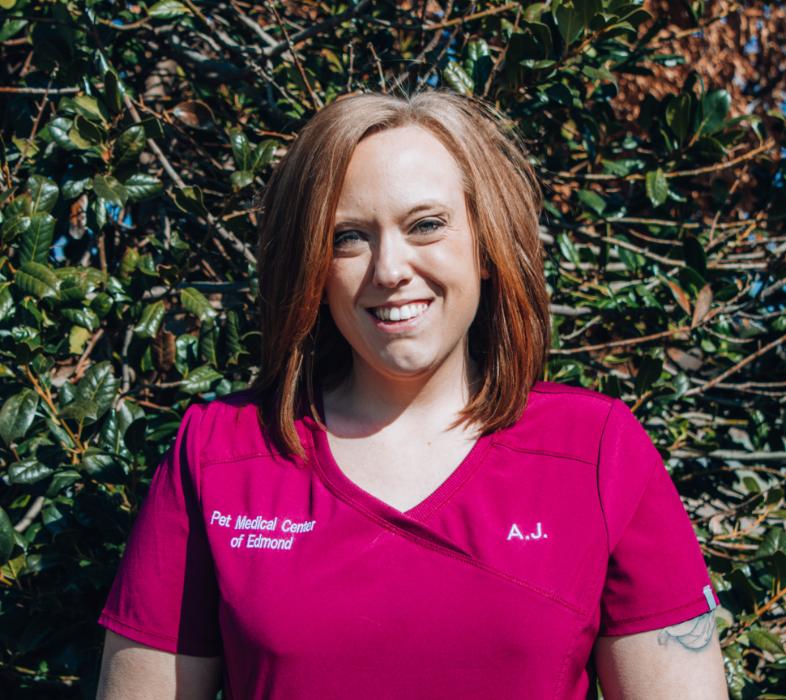 A.J.
Veterinary Assistant
Bio coming soon!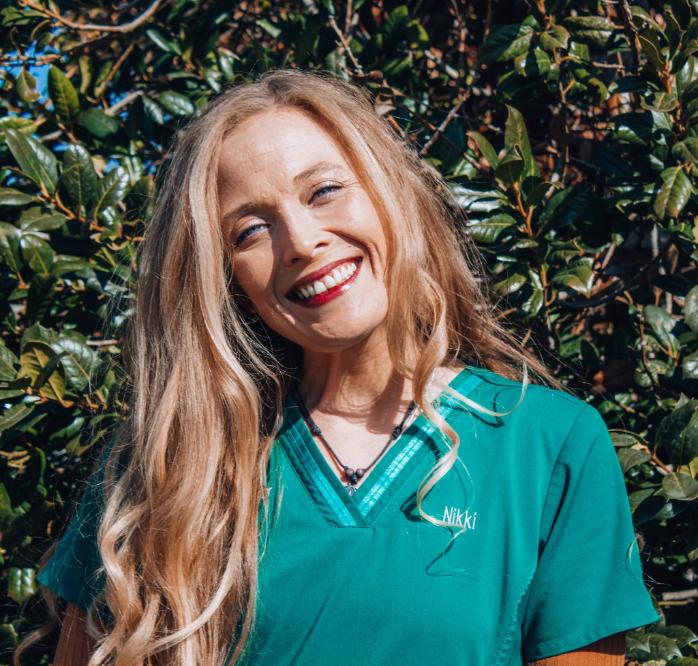 Nikki
Client Care Specialist
Bio coming soon!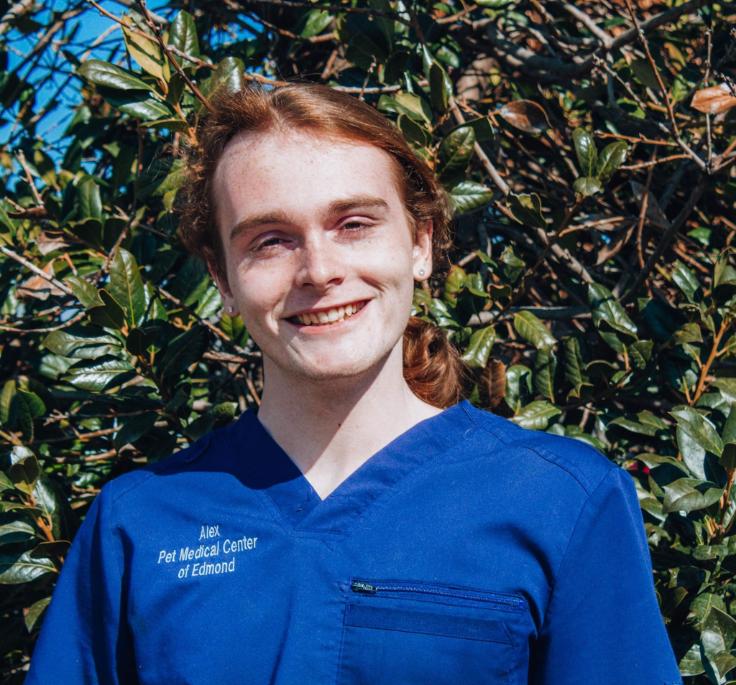 Alex
Animal Care Attendant
Bio coming soon!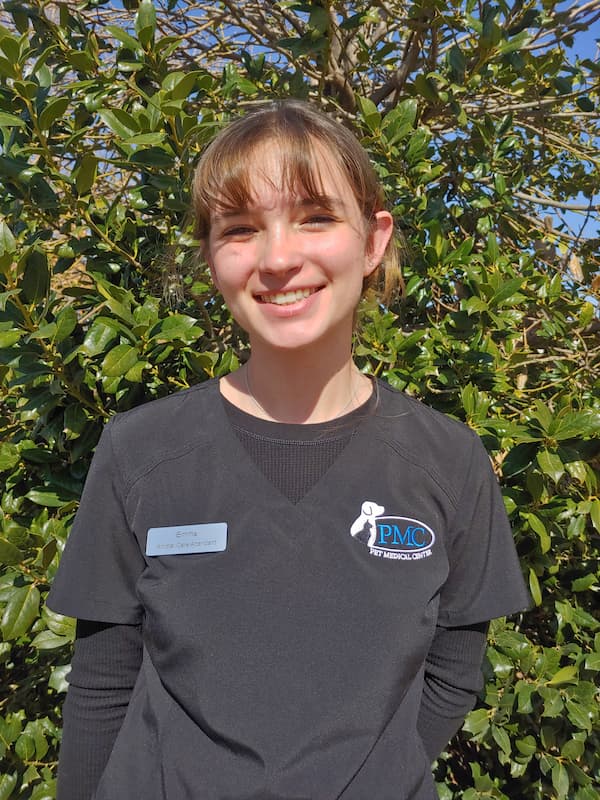 Emma
Animal Care Attendant
Bio coming soon! Kaisha
Animal Care Attendant
Bio coming soon!